---
~* Introduzione* - *About *~


Il Giorgiaclub è su Facebook & su Twitter!

Salve a tutti e benvenuti. Il mio nome è Giorgia e questo è il mio angolo virtuale sul web!
All'inizio quando nel 1998 ho deciso di avere un sito tutto mio, il giorgiaclub aveva lo scopo di essere un punto di ritrovo per coloro che desideravano avere amici "di mouse" o, più semplicemente, che volevano chiacchierare in chat room. Una sorta di club per fare nuove amicizie.
Oggi è il mio spazio personale dove condivido le mie collezioni (in special modo le fashion dolls), l'amore per i viaggi e per la musica, i miei interessi con gli amici da tutto il mondo.
Buona navigata!
----------------------------------------------------------------------------------------------------------


Hi all, welcome! My name's Giorgia and this is my virtual corner on the web!
Yes, this is my little "personal" space on the web. At the very beginning - when I decided to design a website on my own (back in 1998)- it had the purpose of being a sort of friend-club where people could meet and chat.
Today it tells about me and my interests, my collections (especially fashion dolls) and my life. A way to keep in touch with my many worldwide friends.
Enjoy your surfing!

~* Info board - INFORMAZIONI: *~


Mostre-Scambio, Fiere e Conventions sulle Bambole alle quali parteciperò o alle quali ho già preso parte...
Clicca qui per i reportage fotografici.

Fairs and Doll Conventions I'm going to attend or I've been at...
Click here for photo-reports.
THE EVENT: I-dolls Imoladolls Show 2016 - click here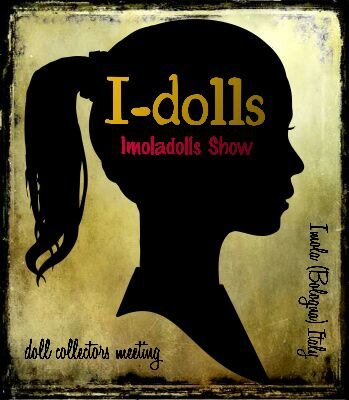 ~* Le NOVITA'- What's NEW: *~
miniature giapponesi

Now ONLINE new webpages about my OOAK doll works (click above)

E' online la nuova sezione dedicata ai miei lavori OOAK (clicca sul banner)

Amelia Design - Barbie size Jewelry (Gioiellini per le bambole)
Please, before leaving, sign my Guestbook here - Thanks!
Per favore firma il mio Libro degli Ospiti qui sotto - Grazie!


If you need to contact me, please email (contattatemi via email) Giorgia