Giorgia's Barbie & Fashion dolls Collection
... un sito dedicato alla mia collezione più cara: le Barbie, e non solo...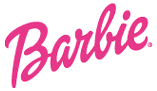 Barbie® is a Registered of Mattel Inc. All rights reserved.

Fiere & Conventions alle quali sarò presente come collezionista e/o per vendere

alcuni pezzi della mia collezione.

Fairs & Conventions I'm going to attend as collector and/or to sell a few items from my personal collection.
Now ONLINE new webpages about my OOAK doll works (click above)

E' online la nuova sezione dedicata ai miei lavori OOAK (clicca sul banner)
miniature giapponesi

kaiser-doll stands for sale

(piedistalli per bambole)

Amelia Design - Barbie size Jewelry (Gioiellini per le bambole)




Giorgia Testa webdesigner - Copyright (C) 2000 - 2015 - all rights reserved. Last updated: May 2015