versione italiana qui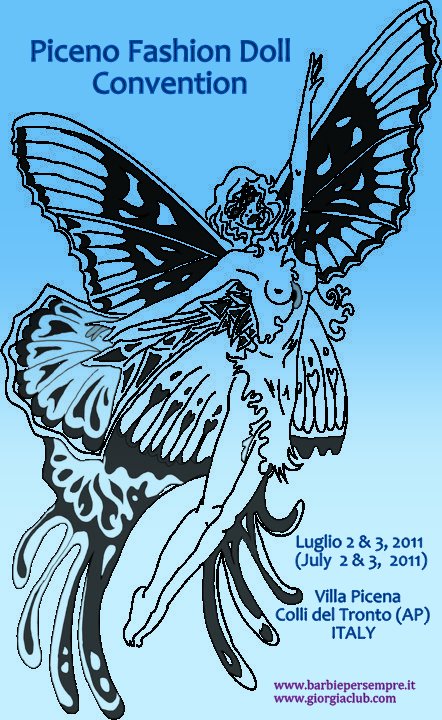 and
Rosella Iobbi's personal doll collection museum
present
the second fashion doll Convention in region Marche:
Saturday 2 and Sunday 3 July 2011
PICENO FASHION DOLL CONVENTION
(doll show, contest, news and surprises)
c/o Villa Picena – via Salaria, 66 COLLI DEL TRONTO (AP) Italy
…in the heart of region Marche's hills, close to the
famous Palm Riviera and to Ascoli Piceno,
a whole weekend dedicated to fashion dolls, to culture, to relax,
to the excellent local food and wine, enjoying the stay at the
luxury & exclusive Villa Picena.


Don't miss the chance to grab your Piceno Convention doll, unique, particular,
a ULTRA LIMITED edition (very few pieces available).
Disegned by a very talented artist: Simone Dell'Erba (known also in the
fashion dolls world as "Metadolls", he's much appreciated because of his
extraordinary and, most of all, innovative ooak works),
our Piceno Convention doll will please the most exigent collectors!
Reserve yours NOW, email us (click here)


Past edition photos HERE
New PFDC photo-report! Click HERE
Follow us on